MAIN INVITATION + REPLY CARD + ENVELOPES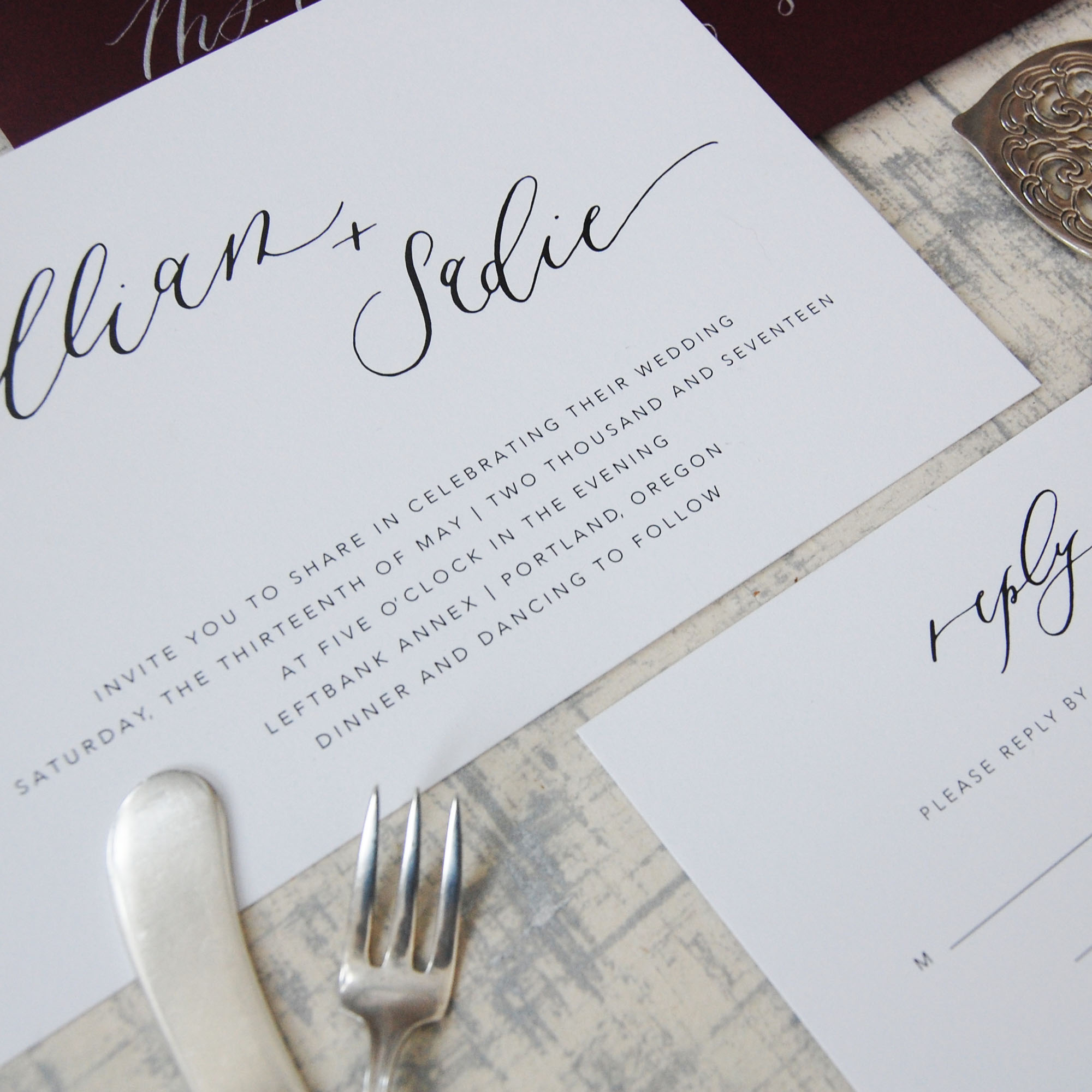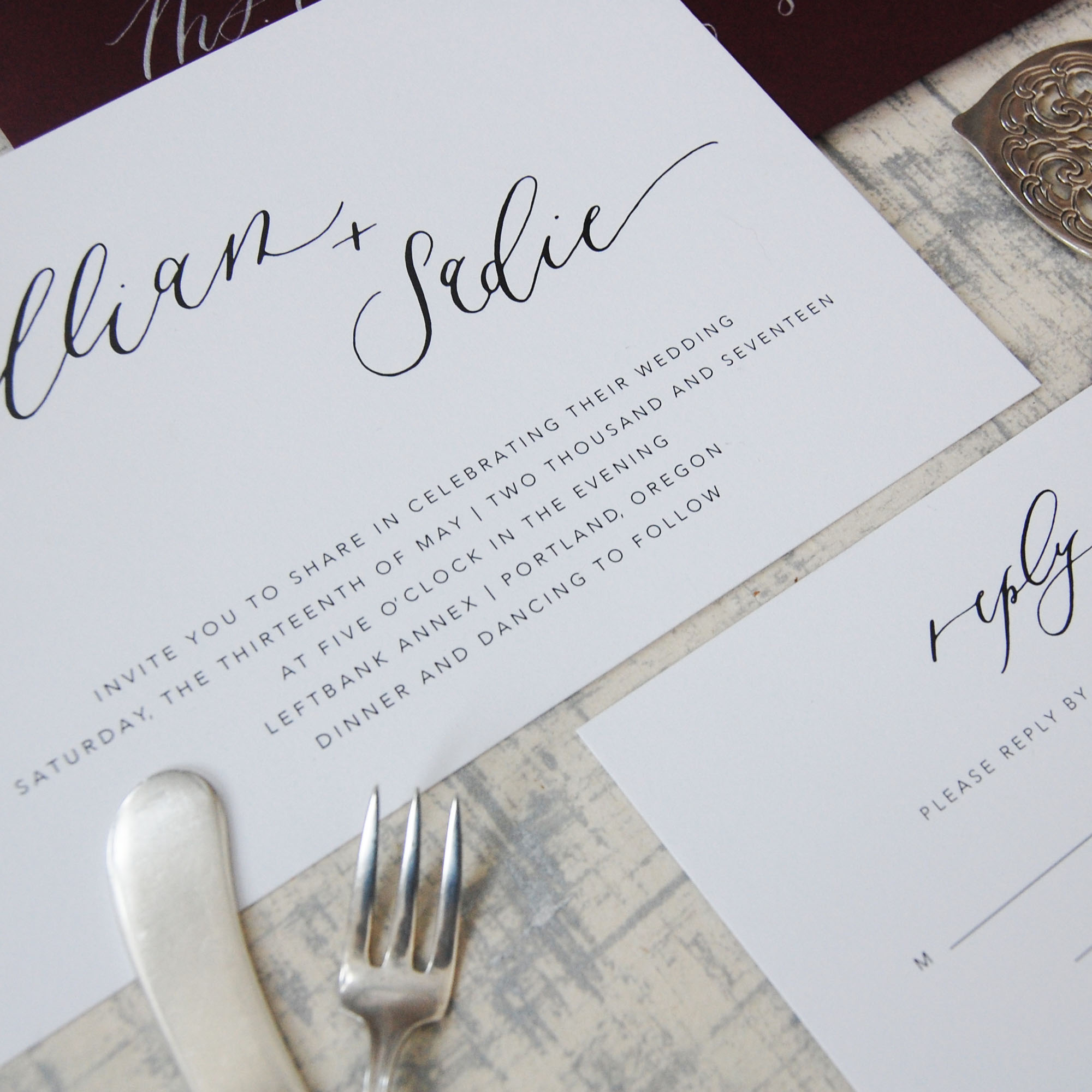 MAIN INVITATION + REPLY CARD + ENVELOPES
The Minimalist Suite is the simplest of the semi-custom suites with the custom calligraphy being the focus of each piece. With your choice of calligraphy style and type font, you can really customize this suite to be your own.
This selection includes your digitally printed main invitation (sized a7, 5"x7"), the matching reply card (4bar, 3.5"x5") and their corresponding white envelopes with digitally printed return/reply addressing. If you are interested in letterpress printing, please contact me for a quote.
All colors and wording are customizable for your unique event, these samples are just a jumping off point!
There are four different paper styles to choose from, all papers come in bright white or egg shell and vary in thickness and texture. If you would like to read more about the papers and other recommendations, please see my customization guide.
This listing does not include guest addressing, colored envelopes, or liners, please see the add ons page if you would like those additional touches!
Please note that the calligraphy and illustrations are done by hand initially and then scanned for reproduction, not done individually on each invitation.
Please reference the faq page for any questions you might have. If you don't see the answer to your question there, please don't hesitate to reach out!
This listing features the minimalist suite printed on the 120 lb. smooth stock. The type font on the invitation is avenir next in all caps. The envelope color is wine and it features calligraphy guest addressing.